Relay South Dakota Equipment Types
Captioned
All options include powerful speakers that can amplify the caller's voice so you can hear more easily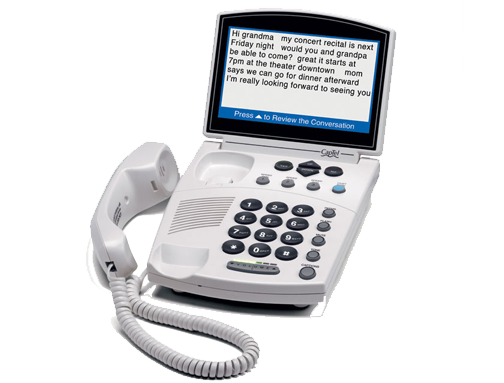 Captioned 840+ Telephone
Product # 840+
Captions are provided by a free service that connects to the call.
Calls you make are automatically connected to the Captioning Service to provide captions.
Incoming callers dial the service first, then enter your phone number in order for you to get captions.*
Built in Answering Machine
Adjustable caption font sizes and colors
Phone book to store frequently called numbers (95+ names)
Easy access to voice mail and answering machine messages.
Works just like a standard phone for people who do not need captions.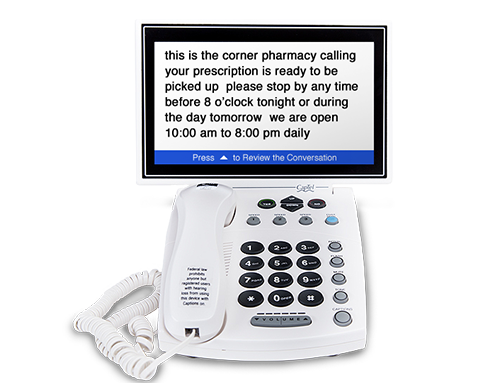 Captioned 880i Telephone
Product # 880i
Captions can be turned on/off as needed
Built in Answering Machine
Extra large display screen
Adjustable font sizes and colors including extra large font option
Phone book stores frequently called numbers (95+ names)
WiFi compatible