Stay Connected with CapTel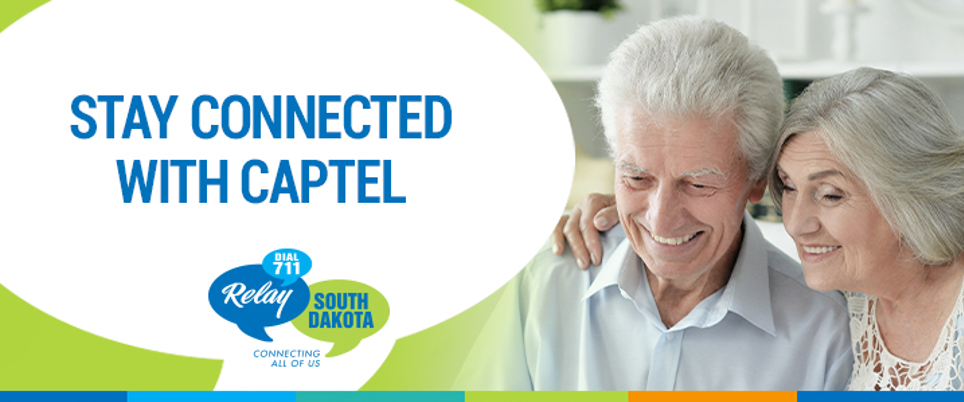 Effective communication can strengthen family bonds, rekindle old friendships and build trust. Without the right tools, though, communication can be hindered. If you or someone you love has difficulty hearing on the phone, Relay South Dakota can help. CapTel phones allow users the ability to listen and read captions of everything spoken during telephone conversations.
Here are some of the benefits of CapTel telephones.
Create Connections
Even if you're physically distant, you can stay connected with family and friends through the help of CapTel. As our world becomes more and more remote, CapTel technology has the opportunity to keep users connected with their communities. Social connection is important for our lives. It can lower anxiety and depression, improve self-esteem and help regulate one's emotions.
Call Conveniently
You don't need to travel just to have a conversation with someone. Staying connected with the world is easy with the use of CapTel phones. They offer a simple layout with large screens and easy-to-read text. Captioned phones allow you to listen and read captions of the whole conversation, just as the real-time captions you'd see on TV. They're as convenient as can be!
Live Independently
Captioned phones are readily available and easy to use. They provide users independence and freedom to make calls whenever they please, without the need of assistance from friends, family or neighbors to properly understand and carry out telephone conversations.
Build Confidence
Let's be honest—it can be frustrating when you have to ask someone on the other end of a phone call to constantly repeat themselves or speak more loudly. Because of this, many people avoid talking on the phone because they don't want to be a burden. With the use of CapTel phones, you don't need to worry about misunderstanding others while talking on the phone again, because the whole conversation is right in front of you. CapTel is there to provide confidence and understanding for individuals who experience difficulty hearing over the phone.
Relay South Dakota is excited to keep all South Dakotans connected. That's why the Telecommunication Equipment Distribution (TED) program provides telephone equipment to people who are deaf or hard of hearing at no cost. Anyone that lives in South Dakota and deals with hearing loss is an eligible candidate for the TED program. Apply today.
Found in: Technology | Lifestyle