Best Phones and Apps for Hearing Loss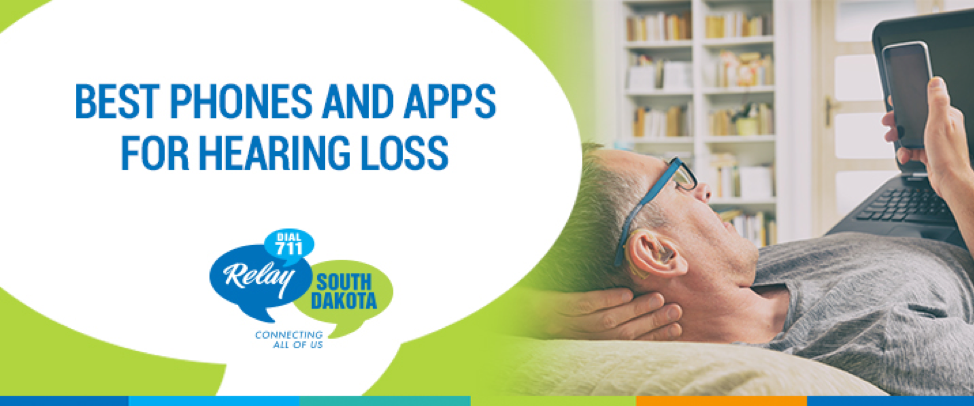 Over the last few decades, technology has advanced rapidly, making way for software and devices that are inexpensive, convenient and more helpful than ever before for hard of hearing individuals. In an effort to help you sort through the options out there today, we've put together a list of some of the best phones and apps available for individuals with hearing loss.
Read on to learn more about this lineup of helpful solutions for the hard of hearing.

APPS
There are hundreds of applications available, both on Android and IOS, that enable smart phones to offer greater assistance to the deaf and hard of hearing in their everyday lives. After sorting through the options available today, we found a couple of standouts:
Tunity
Whether it's at home or in the public, hearing a television can be difficult — especially for individuals with hearing loss. Tunity is a revolutionary application, used by hearing and hard of hearing individuals alike, that allows users to scan a TV they are having difficulty hearing and stream the audio in real time to their smartphone. This allows those with moderate to severe hearing loss to plug in their headphones and listen more closely to any television they can't hear very well.
AVA
If you've experienced hearing loss and rely on lip reading to understand what those around you are saying, you know just how difficult it can be to track the conversation at times. Ava is a mobile phone application, available on both Android and IOS, that allows deaf and hard of hearing individuals to follow large group conversations easily by separately transcribing what each individual is saying.

Introducing Ava: 24/7 accessible conversations with deaf & hard-of-hearing people. from Team Ava on Vimeo.

Assistive phones, both tethered and mobile, offer the deaf and hard of hearing greater control over their ability to communicate remotely with their families, friends and loved ones. We took a look at the available options and picked our favorite phone in each category.
Apple iPhone
Smartphones, in general, are an obvious choice when it comes to phones for those with hearing loss. With internet connectivity and built-in accessibility features, such as RTT phone call compatibility, visible and vibrating alerts, and a large pool of apps dedicated to making the phones even more accessible for those who are hard of hearing, the iPhone is a clear champion amongst competitors when it comes to assisting the deaf and hard of hearing.
Hearing loss comes with a unique set of challenges but, by utilizing the innovative technologies available today, those challenges are diminished. With new technology being announced regularly, those in the deaf and hard of the hearing community can expect more advances and better offerings in the years to come.

Found in: Technology