Relay South Dakota Resources
Applications and Forms
Audiologist Tip – keep multiple TED program application forms on hand. This can be especially helpful for patients who may not have access to the Internet or to a printer.
Brochures and Posters
Audiologist Tip – posters and brochures are great visual aids for waiting areas and exam rooms.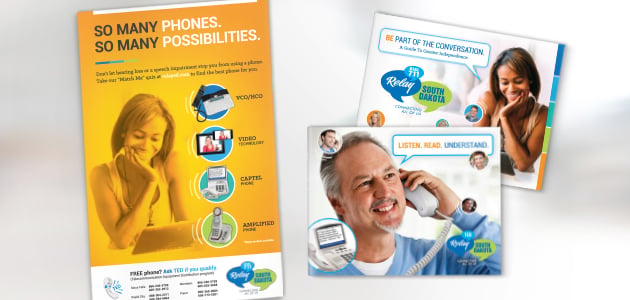 Request a Presentation
We do office calls! Click the button to request an outreach specialist presentation for a group of patients or staff. We're also happy to speak to any group or organization that would benefit from learning more about the unique telecommunication needs available for people with hearing loss, vision and speech disabilities.