Deaf Actors Playing Deaf Characters: 4 Recent Examples in Film & TV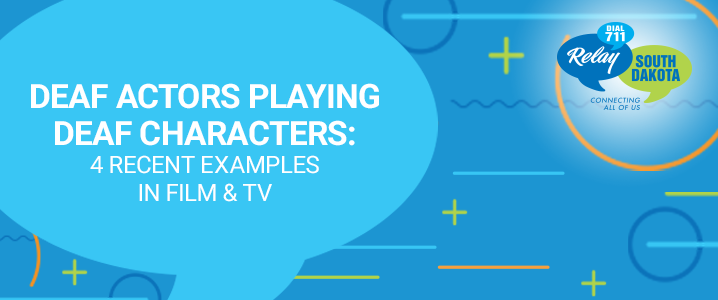 "I just wanted to say that this is dedicated to the deaf community, the CODA community, and the disabled community. This is our moment," actor Troy Kotsur said.
At the 2022 Academy Awards, actor Troy Kotsur made history as the first deaf actor to win the Oscar for Best Supporting Actor in a Motion Picture – making him the second deaf actor in the history of the Academy Awards to win a trophy.
The amount of on-screen representation has undoubtably seen a massive increase in the past few years. Today, there's more emphasis on telling stories featuring all walks of life; ranging from cultural backgrounds, to those with varying abilities, such as mobility, visual, and hearing loss.
The deaf community especially has been striking huge wins with mainstream audiences; major blockbuster franchises and TV shows are elevating characters and actors who are deaf or hard of hearing into the spotlight as both Avengers and everyday characters.
But it's more than just putting someone who is deaf on screen. Major studios are finding ways, from a technical standpoint, to help tell their stories in riveting and effective ways whether it be clever sound design, editing, subtitles or signing. They aren't shying away from showing the necessary tools needed for communication and, in fact, showing they can be strengths.
CODA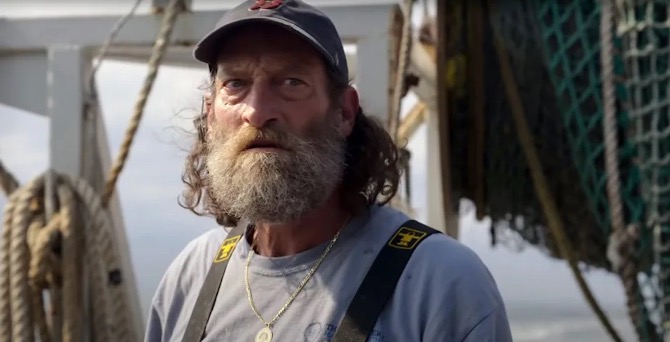 (Photo Courtesy: Apple TV+)
(Troy Kotsur as 'Frank Rossi' in CODA)
In the Academy-Award-winning film CODA, the story follows Ruby Rossi, a Child of Deaf Adults, and the only hearing member of her family. As she aspires to be a singer, Ruby comes into conflict with her family, who relies on her to voice what they sign as they attempt to maintain a family fishing business.
It's a coming-of-age story from the perspective of a family where a majority of the members are deaf – whose challenges are relatable for many families:
Misunderstandings

Financial Turmoil

Familial Expectations
This film also makes history being the first Best Picture nominee and winner with a predominantly deaf cast.
Responses from the deaf community praise the film for depicting deaf characters as "self-sufficient" as a positive contrast to previous representations. Delbert Whetter, Vice Chair of nonprofit RespectAbility said after many depictions of deaf people being "helpless" that it's "refreshing to see a story with deaf characters as small business owners and leaders" and that have "nuance that rival and even exceed that of their hearing counterparts."
Marvel Studios' Eternals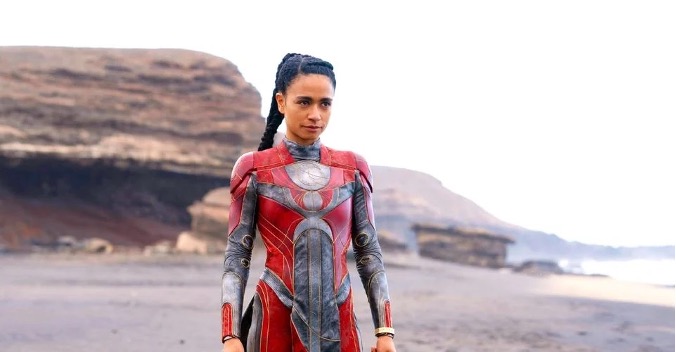 (Photo Courtesy: Walt Disney Studios)
(Lauren Ridloff as 'Makkari' in Marvel Studios' Eternals.)
In Marvel Studios' Eternals, deaf actor Lauren Ridloff plays Makkari, an Eternal who possesses super speed. Over the course of the film, she's seen as a vital member of the team, and her fellow Eternals use ASL to communicate with her.
While she plays more of a supporting role in the main narrative, fans and critics rave that she is a "scene stealer." According to a study by Preply, an e-learning platform, her portrayal has led to a dramatic increase in the number of people who want to learn ASL.
Their study cited a 250 percent increase in searches for "learn sign language for beginners" over the last year. It's not only a major milestone for Marvel, creating the first on-screen, deaf superhero, but for the deaf community having a bigger platform to be seen.
Marvel Studios' Hawkeye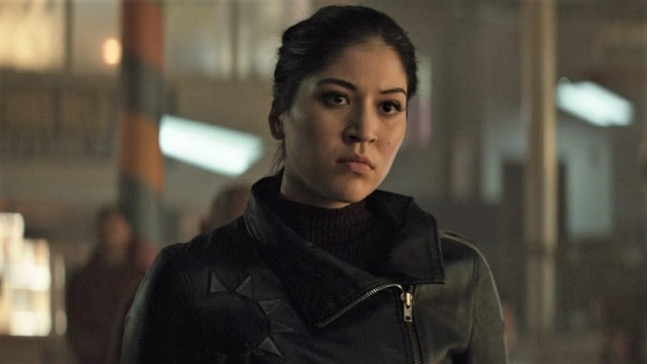 (Photo Courtesy: Walt Disney Studios)
(Alaqua Cox as Maya Lopez in Marvel Studios' Hawkeye)
Marvel Studios isn't limiting its efforts strictly to the big screen. Their hit Disney+ series Hawkeye not only features a central deaf character, but the lead, Clint Barton, Hawkeye himself (played by Jeremy Renner), has also become hard of hearing. This is a casualty of his years of serving with the Avengers – a job that includes listening to large explosions within ear shot.
The series contains plenty of moments showing Clint's family having learned ASL to speak with him, and quiet moments that sound designers emphasize to give the viewer a sense of how the character's hearing has been affected.
Maya Lopez (played by deaf actor Alaqua Cox) on the other hand, one of the show's central characters, has been deaf since she was a little girl. She grows up as a member of her father's Track Suit Mafia and is shown to be a capable fighter and negotiator – despite using a prosthetic leg and being unable to speak.
These traits are rooted in the character's comic book origins where she eventually adopts the moniker Echo, which she plans to don in her upcoming Disney+ spinoff series.
The series has garnered positive responses from both critics and fans – with fans singling out Cox's portrayal and representation. Twitter user @Hawkeye_Updates says, "This is why I am more excited about this show – bringing such representation to the deaf, natives & disabled community out there! Everyone can be as bad-a** as #MayaLopez!"
Madagascar: A Little Wild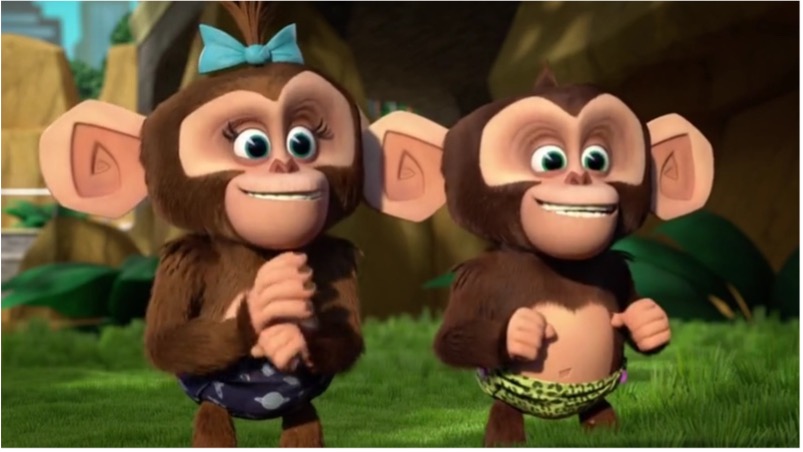 (Photo Courtesy: Hulu & Peacock)
(Pickles and Dave in Madagascar: A Little Wild)
A spinoff of the hit DreamWorks film franchise, Madagascar: A Little Wild follows Alex, Marty, Gloria and Melman in their youth and chronicles their various antics and friends they encounter at the Central Park Zoo.
One of their friends are the local chimps Pickles and Dave, the latter of whom is deaf and communicates through ASL. Pickles also uses ASL to communicate and be an interpreter for her brother. Dave has been a reoccurring character in the franchise, appearing in the original Madagascar and its sequel Madagascar: Escape 2 Africa, but A Little Wild brings him into the spotlight.
Co-executive producer and story editor of A Little Wild, Dana Starfield says they wanted to create, "funny, exciting characters who also happen to communicate using ASL." She says this added an "extra dimension and challenge" for the central characters but has the added benefit of modeling ASL for younger viewers who might not be familiar with it. "More importantly," she states, "we want all kids to see themselves represented on TV in multi-dimensional ways, and we love that Dave represents a deaf character whose chief personality trait is his wit."
To ensure accuracy, the show's production team not only focused on hand signs but also what facial expressions come from the character to convey proper expressions. Deaf filmmaker and show consultant Delbert Whetter said, "We put a lot of emphasis on body language and facial expressions as it informs the viewers so much about the character's tone, emotion and motivation."
The show has been hailed for breaking "new industry ground for deaf representation." In particular, the show received a GLAAD nomination for an episode which focused on Dave helping a little girl, who is also deaf.
Deaf Representation Matters
Just in the last couple years, the deaf community is using on-screen representation to break stereotypes and depict characters who are capable and complex. Traits that will provide relatable – and sometimes educational – opportunities to shed some light on everyday life as a deaf person. There's still a long way to go in terms of representation, but with these four examples, it's safe to say the deaf community's voice is loud, being heard and continuing to grow.
Found in: Lifestyle