Living with Hearing Loss: 4 Resources Right Here in South Dakota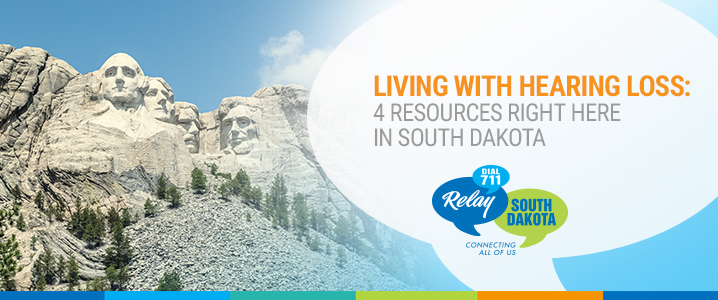 One of the perceived downfalls of living in a largely rural state is the lack of access to needed health and wellness services. But this is not the case when it comes to living with hearing loss.
There are a variety of resources at your disposal in South Dakota for dealing with the effects of hearing loss in both children and adults.
Schools
If there is a young person in your family who is experiencing hearing loss, there are educational resources available to you in-state in the form of the South Dakota School for the Deaf. Headquartered in Sioux Falls, the school offers programs in nearby Brandon and Harrisburg as well and provides outreach across the state in cities such as Pierre and Rapid City. The school provides audiology examinations and testing, as well as educational programs and transition assistance.
Hearing clinics
If you're in the process of determining your needs when it comes to listening, one big step is to see an audiologist and get your hearing tested at a hearing clinic. There are a variety of hearing clinics available in South Dakota, including Audiology Specialty Clinic and Stanford Hearing Aids in Sioux Falls and Aberdeen Hearing Clinic in Aberdeen. Hearing clinics are meant to test your abilities at all ages and can assist you in finding the right devices to meet your needs.
Assistive device dispensers
If it's hearing aids or other assistive devices you're after, there are South Dakota resources throughout the state. One such provider is Beltone, which has locations in Sioux Falls, Rapid City and Spearfish. Its aim is to provide high-tech, useful tools to improving users' lifestyles. There is a variety of other providers throughout the state – just make sure the one you choose is a licensed hearing-aid dispenser or audiologist.
Equipment distributors
Securing telecommunication equipment doesn't have to be difficult in South Dakota. In fact, there are resources that provide the delivery of the equipment and sometimes the equipment itself for no charge. The Telecommunications Equipment Distribution (TED) program through Relay South Dakota does just that if you're a state resident and have difficulty communicating on the phone because of a hearing or speech impairment.
Know your options
Remember that you have the opportunity to improve your everyday life through services right here in South Dakota. Take advantage of the quality resources at your fingertips, and utilize the talents and time of South Dakota's able residents.