Meet the Relay South Dakota Outreach & Education Team!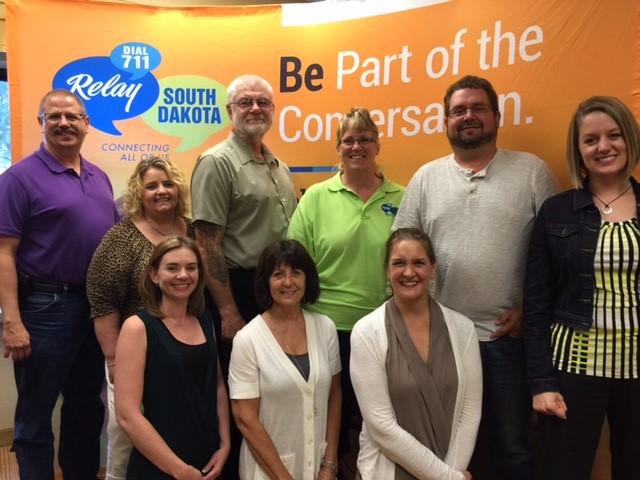 Back Row: Mark Koterwerski, Jackie Bosma, Reid Holiday, Julie Paluch, Lance Sidgestad, Katie Peterson
Front Row: Chameen Stratton, Janet Ball, Nikki Darland
Not Pictured: Brenda Nolting

On June 18, 2015, a team of outreach specialists met in Sioux Falls, SD, for a full day of in-service training. The team learned about new equipment & services available, discussed success stories and left the meeting ready to provide the folks of South Dakota who have hearing loss or speech disabilities with an amazing amount of resources! Do you know someone who could benefit from our services? Contact us today!
Found in: Community