Relay SD Sponsors SD Association of the Deaf 50th Anniversary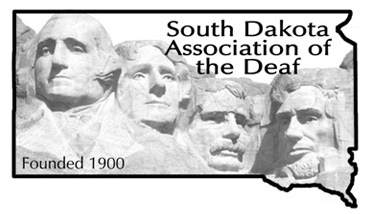 Relay South Dakota in partnership with Sprint Relay sponsors the upcoming 50th Anniversary of South Dakota Association ofthe Deaf!
The South Dakota Association of the Deaf (SDAD) is pleased to announce that its 50th Biennial Conference will be held June 19-20, 2015 in Sioux Falls, South Dakota. The SDAD is South Dakota's most active organization striving to improve accessibility for and on behalf of an estimated 50,000+ citizens with varying degrees of hearing loss. As a sponsor, Relay SD will be both exhibiting and presenting its array of relay services and equipment available to anyone with a hearing loss or speech disability! Plan on joining us for this exciting celebration and stop by our booth to learn more about our services!!
Found in: Community