Sign Language History Heroes: Heather Whitestone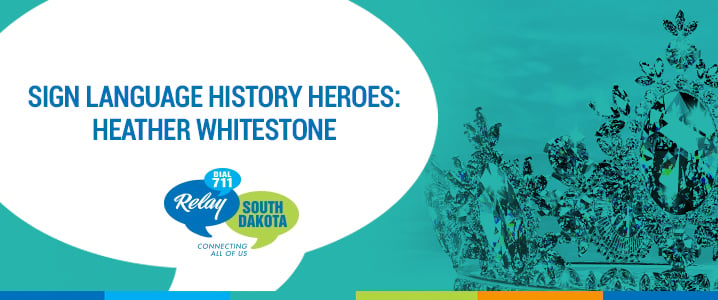 In 1995, a 21-year-old woman from Alabama won the Miss America pageant. Heather Whitestone may not be a household name for many, but—for those in the deaf and hard of hearing community—her story is an inspiration.
Heather Whitestone was the first hearing impaired woman to win the title of Miss America.
From a young age, Heather Whitestone was determined to succeed despite her disability. She suffered a serious ear infection at the age of 18 months, which rendered her deaf in one ear, with just 5% hearing in the other. Her hearing loss made her earliest years of schooling difficult, and she quickly fell behind the other students in her class.
After enrolling in the Central Institute for the Deaf in St. Louis, Missouri, Heather caught up to her classmates, eventually enrolling in Jacksonville State University. There, she would go on to become Miss Jacksonville State University, Miss Alabama and, ultimately, Miss America.
Heather won over the judges at the Miss America pageant with her beauty, her grace under pressure, her genuine personality, and her 5-point STARS program, which was designed to empower children to believe in themselves and their dreams. Her victory over the other 49 contestants in the country's most competitive pageant will forever stand as a testament to the limitless potential of the hearing impaired.
For the talent portion of the 1995 Miss America pageant, Heather Whitestone danced ballet to music she could not hear.
Watch her incredible performance:
https://www.youtube.com/watch?v=9oh7mH7soZU
Since being crowned Miss America, Whitestone has written 3 books, she has served on the National Council on Disability under president Clinton as well as the board of the Helen Keller Foundation for Research and Education and spearheaded a public service campaign, created in part by the Miss America Organization, to identify early signs of hearing loss. Today, she is the CEO of Human Assets South in Saint Simons Island, Georgia, where she lives with her husband and 4 children.
Found in: Community