Top Apps for People with Hearing, Vision or Speech Disabilities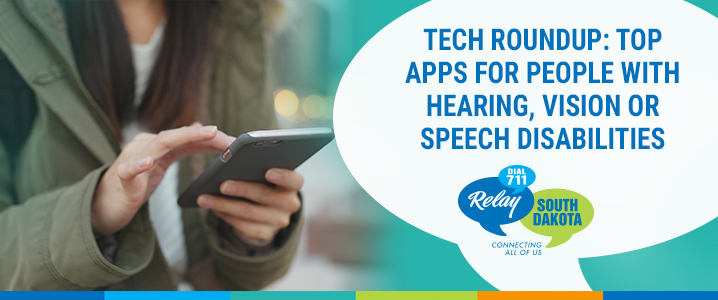 Can you believe mobile apps have only been around for 10 years? From on-the-go banking and fitness trackers to social media, games and more - it's hard to imagine life without our smartphones and tablets. And the innovations just keep coming!
Check out our latest tech roundup, featuring 5 useful apps for people with hearing, vision or speech disabilities.
Fennex is an easy-to-use, adjustable sound amplifier app that can be customized for tough listening situations – including meetings, restaurants and car rides. When you leave Fennex open in the background, external sound is still augmented while listen to music or videos, too. It's only available for iPhone and iPad right now, but we're hoping for an Android option soon.
Voice recognition technology has been steadily improving. So much so, that this empowering app can actually translate unintelligible pronunciation into understandable speech – allowing people with speech and language disabilities to communicate using their own voice. It starts by recognizing the user's vocal patterns, then "speaks" their words to others. Even more amazing? The program works in multiple languages.
Sighted volunteers are the secret behind this useful social app. Blind and visually impaired people can use a direct video connection for assistance with everything from checking the expiration date on a milk carton to navigating new surroundings. Simply request assistance for a quick match to an online volunteer. Currently, Be My Eyes has over 90,000 active volunteers and over 7,000 visually impaired users.
Group conversations can be especially hard to follow for deaf and hard-of-hearing people, and that makes Ava a must-have app for converting group conversations into text. Each speaker's voice appears in a different color, showing who said what in real-time.

Found in: Technology