Top 5 Online Resources for Age-Related Hearing Loss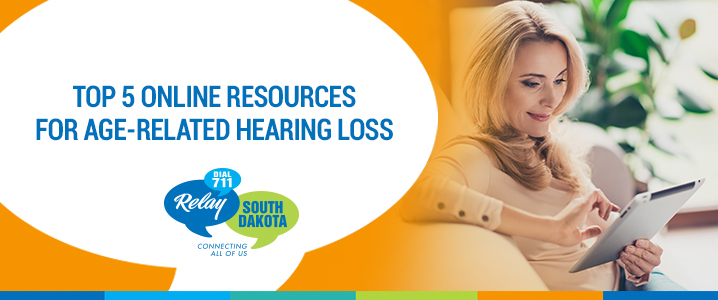 One of the most common conditions affecting older people is age-related hearing loss. As you age, many different factors can negatively impact your hearing, such as exposure to loud noises, certain medications, and other conditions such as high blood pressure or diabetes. Experiencing age-related hearing loss can be frightening and confusing, but it can be managed with access to the right resources.
Check out our top 5 online resources for age-related hearing loss:
1. NIDCD's Age-Related Hearing Loss Page

The National Institute on Deafness and Other Communication Disorders is a member of the U.S. National Institutes of Health, and their age-related hearing loss page provides thoughtful explanations and helpful guides for those experiencing age-related hearing loss.
2. AARP's Consumer Guide to Hearing Aids

AARP is an organization dedicated to empowering people over the age of 50 to choose how they live as they age. Their Consumer Guide to Hearing Aids provides a comprehensive look at the hearing aid buying process as well as in-depth information on age-related hearing loss.
3. Aging in Place's Comprehensive Guide to Hearing Loss

The National Council for Aging Care's website, Aging in Place, has a number of helpful guides for aging people. Their Comprehensive Guide to Hearing Loss is a great resource that provides tips for catching early signs of hearing loss, guides for buying hearing aids, and everything in between.
4. Relay South Dakota's Captioned Telephone Page
CapTel phones are an easy, no-cost way to stay in touch with your loved ones after experiencing hearing loss. This page will show you how to apply and get certified, then we'll take care of the delivery and installation. Plus, we'll stay and train you how to use your new captioned telephone!
5. AsapSCIENCE's "How Old Are Your Ears?" Hearing Test

One sign you may need to take a hearing test with an audiologist is being unable to hear at certain frequencies. Check out this video from AsapSCIENCE to get an understanding of where your hearing is at.
Your hearing doesn't have to slow you down. While there is no cure for age-related hearing loss, there are certain things you can do to prevent it from impacting your life. Talk to an audiologist and get tested if you think that you might be experiencing age-related hearing loss.
Found in: Programs