Top Universities for Deaf Students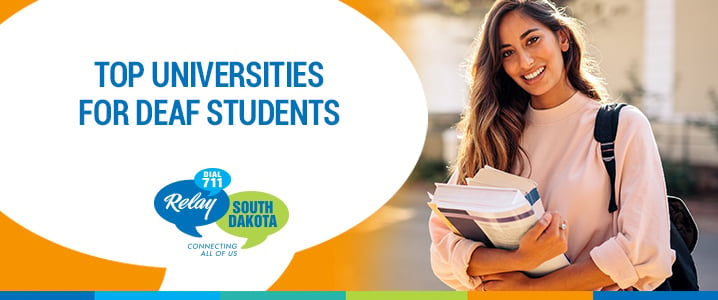 When it comes to catering to the needs of deaf and hard of hearing students, most colleges and universities leave much to be desired. That's why, for hard of hearing high schoolers, finding a college with systems in place to properly help them reach their educational goals can be a real challenge. Finding a sense of community is vitally important to the college experience. If you or someone you love is ready to take the next step in higher education, don't settle! Take the time to find a school that meets ALL of your needs—both academic and social.
Check out these top 5 universities for deaf and hard of hearing students:
From academics, to staff, to social support, there are a lot of factors that go into deciding your top college. When schools have standards in place that empower deaf and hard of hearing students, everyone wins. Find the university that matches your set of preferences and cares about your success, and you'll have a great head start on furthering your education.
Found in: Lifestyle