What is Relay South Dakota?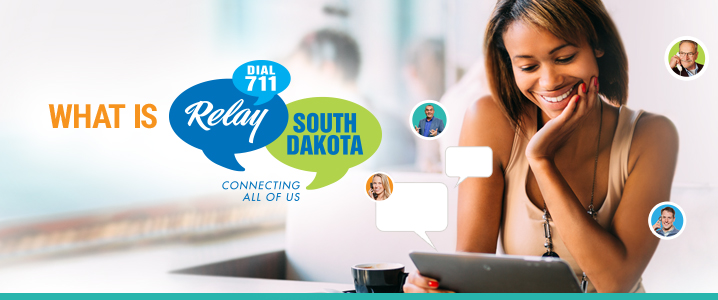 The goal of Relay South Dakota is to help people who are deaf, are hard of hearing, are deaf-blind or have a speech disability to be a part of the conversation in an easy-to-use, affordable manner.
What does Relay SD offer?
Through its Telecommunication Equipment Distribution (TED) program, Relay South Dakota offers special equipment to South Dakotans with hearing or speech disabilities, including:
TTY: Type and read messages through relay services.
iPhone/iPad: Access wireless communication through your preferred mode of communication, such as email, phone, text or relay.
Amplified phones: They are specially designed for people with hearing loss to be used to hear conversations more clearly, even without hearing aids.
Captioned phones: Connect to a free captioning service that allows you to hear and see what your conversation partner is saying.
How does Relay SD help?
Relay South Dakota connects you with the free services you need to stay connected to your friends and family – here's how:
Get a call started by dialing 7-1-1.
A communication assistant facilitates your call, relaying the conversation between people who can hear and those who are deaf, are hard-of-hearing or have a speech disability.
A repeat user can set up calling preferences, such as frequently dialed numbers, emergency numbers and phone service carriers, on his or her Customer Profile.
Make calls to anywhere in the world, 24/7 and any day of the year.
Your calls aren't restricted by frequency, length or type of call.
All services are additionally available to people who speak Spanish.
Found in: Programs