What is the National Deaf-Blind Equipment Distribution Program?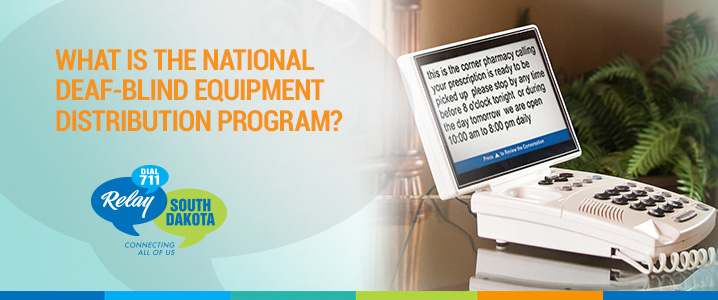 Communication assistance isn't just limited to support for deaf or hard-of-hearing individuals. In fact, there's a national organization that provides tools specifically for deaf-blind people looking to improve their communication access.
The National Deaf-Blind Equipment Distribution Program (NDBEDP), or iCanConnect, is a program designed to help individuals with combined hearing and vision loss obtain communication technology.
How Does it Work?
The FCC has set up funding for one program in each state, along with the District of Columbia, Puerto Rico and the U.S. Virgin Islands, to provide communication technology to low-income people who are deaf-blind.
If you are a person with combined hearing and vision loss and can't afford communication technology that helps you access the internet, send emails or talk over the phone, you may qualify for the iCanConnect program.
Do You Qualify?
You are eligible for the iCanConnect program if you meet the following three criteria:
You are deaf-blind as defined by Helen Keller National Center Act (HKNCA). The HKNCA defines deaf-blind as an individual with combined vision and hearing loss that causes extreme difficulty in attaining independence in daily life activities, achieving psychosocial adjustment or getting a job.
You can provide verification. Practicing professionals with direct knowledge of their combined hearing and vision loss must provide verification. A practicing professional could be an educator, a medical professional or a community-based service provider.
Your income does not exceed 400 percent of the federal poverty guidelines. Any applicants already enrolled in qualifying federal subsidy programs with income less than 400 percent of the federal poverty level are automatically deemed income-eligible. If not, you must be deemed eligible by your most recent income tax returns or other documents.
Which Equipment?
If you're not sure what equipment you should obtain or how to use the equipment, a program specialist will help you choose equipment and train you to use it. You can get started by reviewing some important information about iCanConnect, as well as a quick guide on how the NDBEDP works.
Found in: Programs