Your Parent Has Been Diagnosed with Hearing Loss. Now What?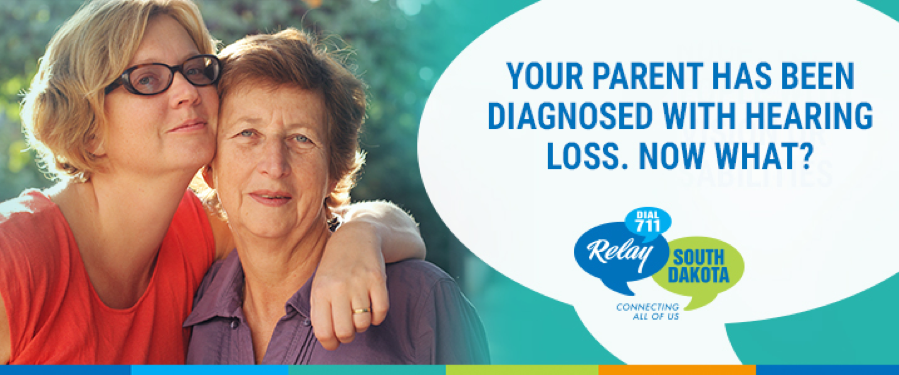 Age-related hearing loss is very common. According to the National Institute on Deafness and Other Communication Disorders (NIDCD), nearly 25% of those ages 65 to 74 and 50% of those who are 75 and older have disabling hearing loss.
Much of the turmoil surrounding this time for aging adults is rooted in a fear of losing their independence. This can lead to a wide variety of emotions for everyone in the family, but most especially for your mom or dad.
Here's what to do after your parent has been diagnosed with hearing loss.
1. Do your homework
Like anything else in life, it's important to learn all you can about this new reality for your family. Take time to research the basics of hearing loss, hearing aids and assistive listening devices (ALDs). Your mom or dad will surely appreciate your interest, knowledge and new ideas. Start learning about hearing loss through help pages, consumer guides and more.
2. Pick a quiet time to talk
Avoid talking about hearing aids or assistive listening devices with your parents during times when they may feel stressed out about other things or at maximum frustration with their hearing loss. Wait until you have some peaceful time alone with them. Turn off the television and silence your phones so you won't be interruped.
3. Change your approach
It's a common misconception that the person with hearing loss is the only one who needs to make changes. That couldn't be further from the truth! There are lots of things you can do to have more satisfying conversations with your parents after a hearing loss diagnosis – including making sure you have their attention before you speak or avoiding background noise.
4. Offer your help
The weeks and months following a hearing loss diagnosis can be full of ups and downs. Remember, fear of losing their independence and even anger at their new reality can make things tougher. Offer to help wherever you can. Be available to talk when they need you and be patient during the process. When the time is right, let them know about new technology that can make their life easier.
5. Be their champion
They've always been your biggest fan and now, if you notice your mom or dad has become less assertive about their needs, it's time to be their champion. Volunteer to go with them to hearing care appointments. Don't let their concerns be ignored or, on the flip side, allow them to ignore their own hearing needs.
Found in: