Stay Connected at No-Cost: Relay Equipment Program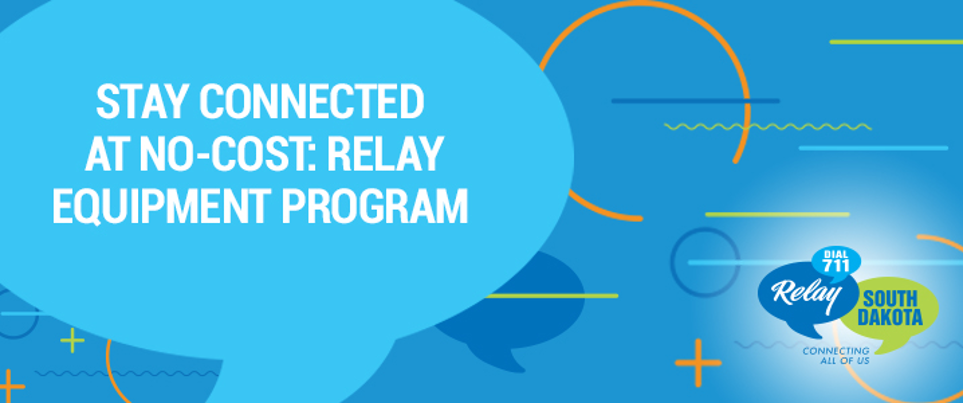 A mandated nationwide system of telecommunication relay service has assisted people who are deaf, hard of hearing or have speech impairments ever since the Americans with Disabilities Act (ADA) of 1990 was established. Over the years, it's helped families, friends, coworkers and acquaintances stay connected.
In South Dakota, all you have to do is dial 711 for Relay access. There's plenty of reasons to love Relay SD — users have access to a handful of services and plenty of benefits provided at no cost. You might've known that the Relay system is offered at no cost, but did you know that your equipment might be available at no cost, too? That's right—qualifying participants can receive their own equipment through the Telecommunication Equipment Distribution program (TED).
Here's how to stay connected at no cost to you.
What is TED?
The TED program provides no-cost telephone equipment to people who are deaf, hard of hearing or have speech impairments.
What Are the Qualifications for TED?
Wondering if you qualify? Users must complete an application and meet all of the following eligibility requirements before any equipment is provided. Individuals must:
Be deaf, deaf/blind, have severe hearing loss or have a severe speech impairment—this can easily be determined through a Certificate of Hearing/Speech/Visual Impairment form or other medical documentation supporting the impairment
Be a South Dakota resident
Have access to telecommunication services, or have applied for telephone service
Here's how to apply. You can fill out our online form or download a regional application to complete at home.
What Are the Available Options under TED?
There are many devices that are tailored to fit the needs of individuals. Whether it's for people who are deaf, hard of hearing, deaf-blind or speech disabled, there's a piece of equipment that will suit your needs and help you stay connected with the world.
Keep the conversation going into the new year with your very own Relay Equipment! Get started here.
Found in: Programs | Technology